Drake Raptors 4's OVO conversion.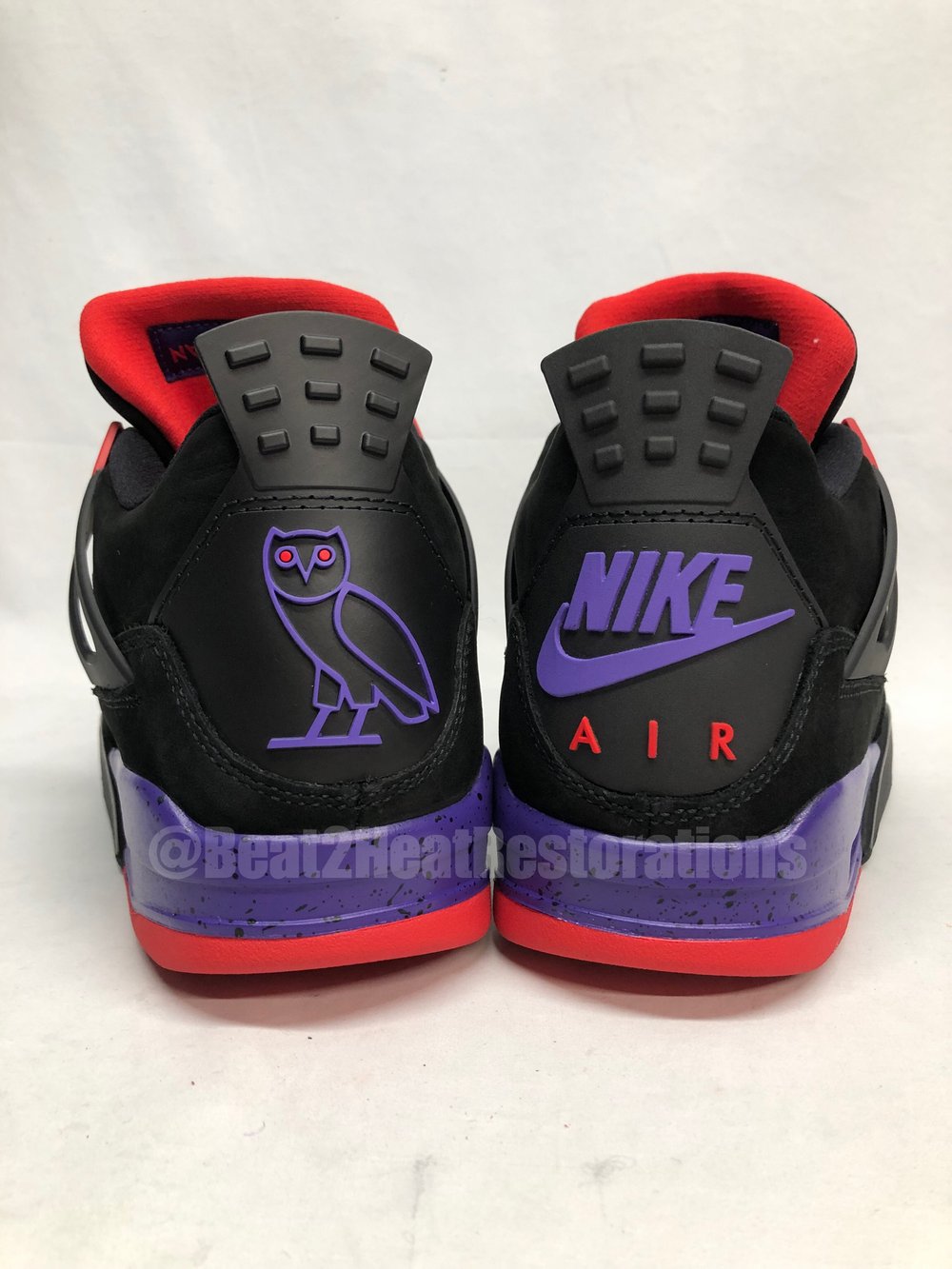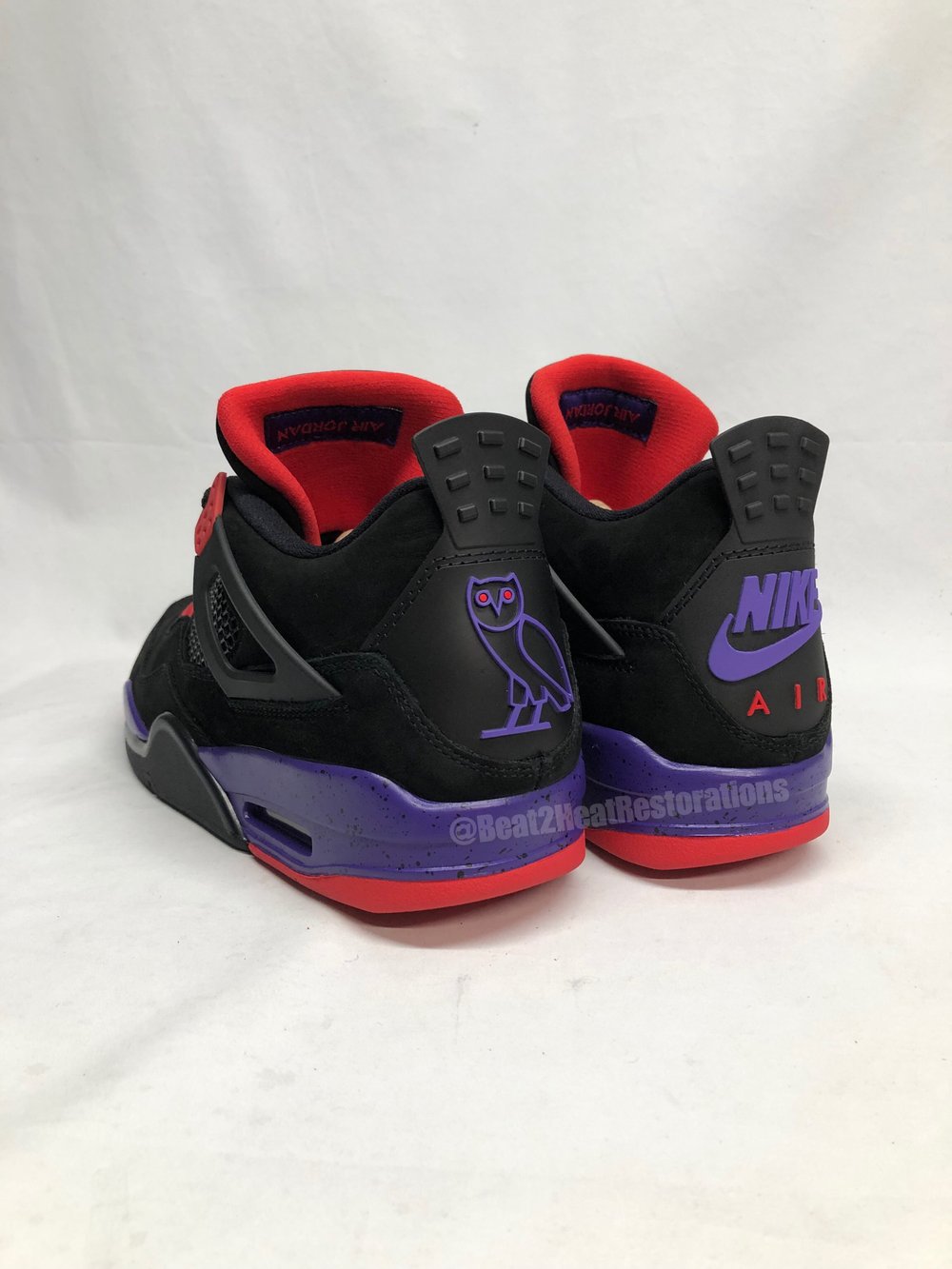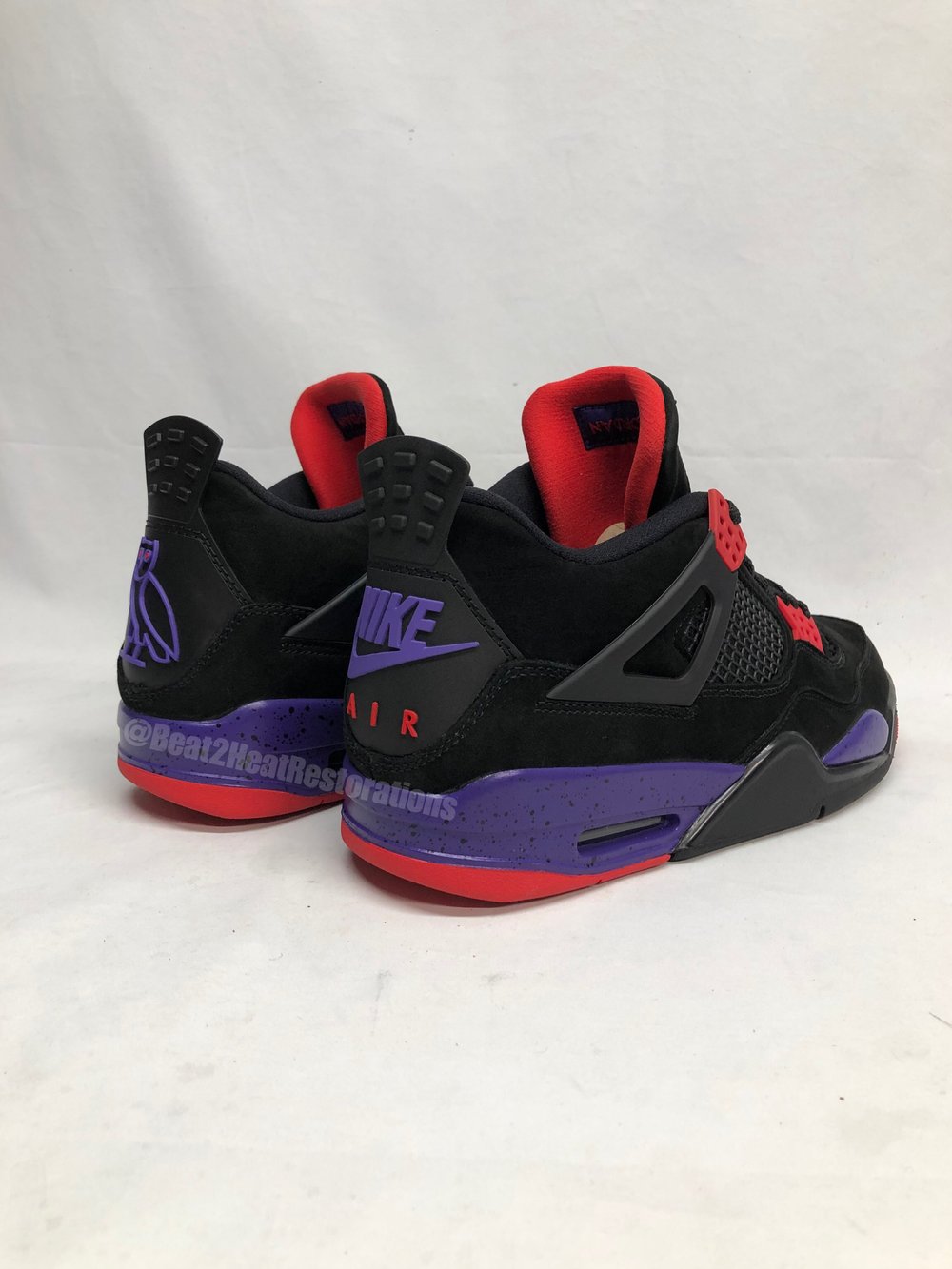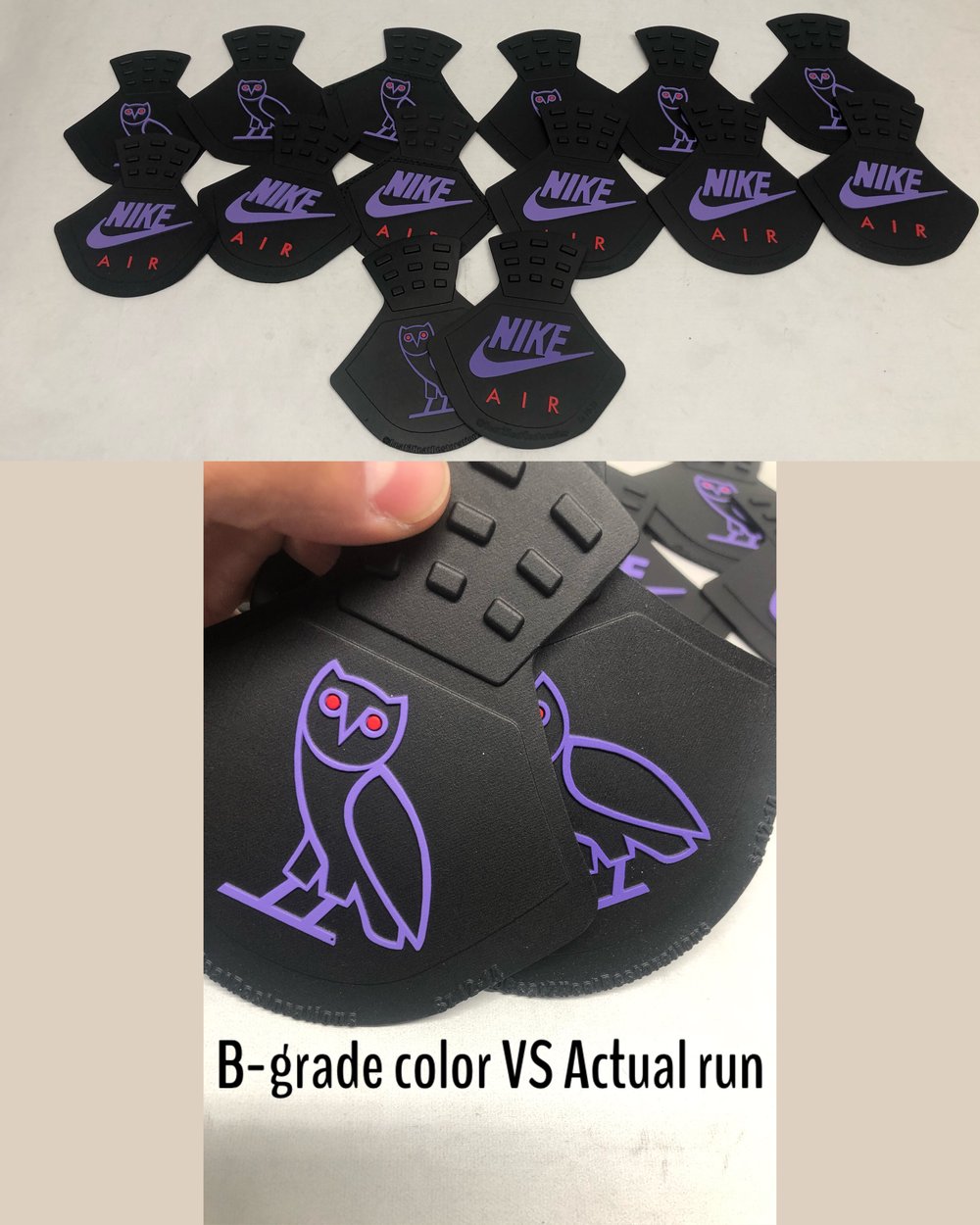 Want me to add a set of OVO/Nike tabs to your pair of "Drake" Raptor 4's?
Available in a very limited amount of 25 pairs and exclusive only to the recent Drake Edition Raptor 4's (with the signature on the tongue tag), this swap is the must have upgrade for your shoes!
B-GRADE SETS CAN BE INSTALLED ON ANY VERSION OF THE RAPTOR 4's, WITH OR WITHOUT THE DRAKE SIGNATURE ON THE TONGUE TAG.
Once an order is placed you will be contacted with the address to send shoes IN THE ORDER THAT ORDERS HAVE BEEN PLACED. ***If it is not your turn to send your shoes in you will not get an email with a shipping address until your spot comes up so the wait to send your shoes in can be up to a few weeks depending on your spot in line.
Once completed return shipping must be paid within 1 week (7 days) or the shoes are forfeited as payment for the inconvenience and I am allowed to do with the shoes as I please.
All sales are final for service work and there is absolutely no refunds, returns or exchanges with this service or any other service. By purchasing a spot to have work done the buyer is aware and agreeing to the terms.