Custom Order Nike Tabs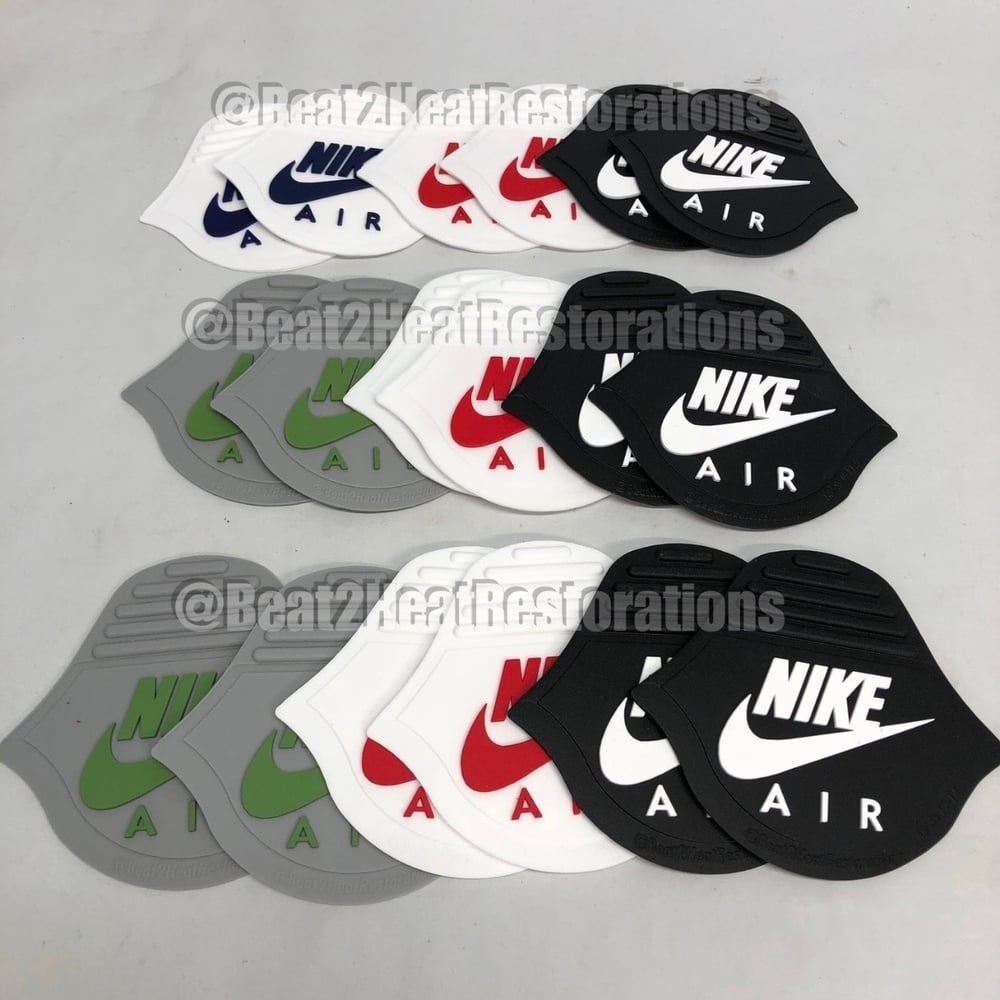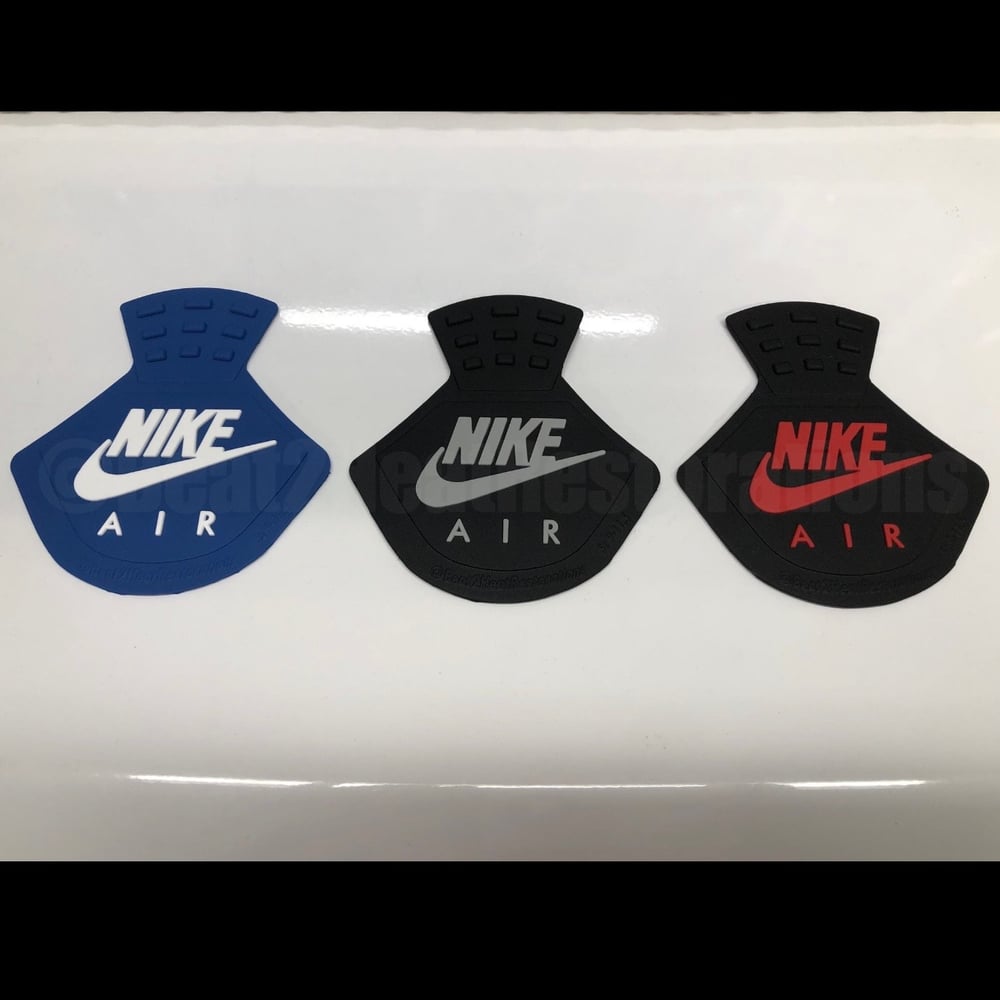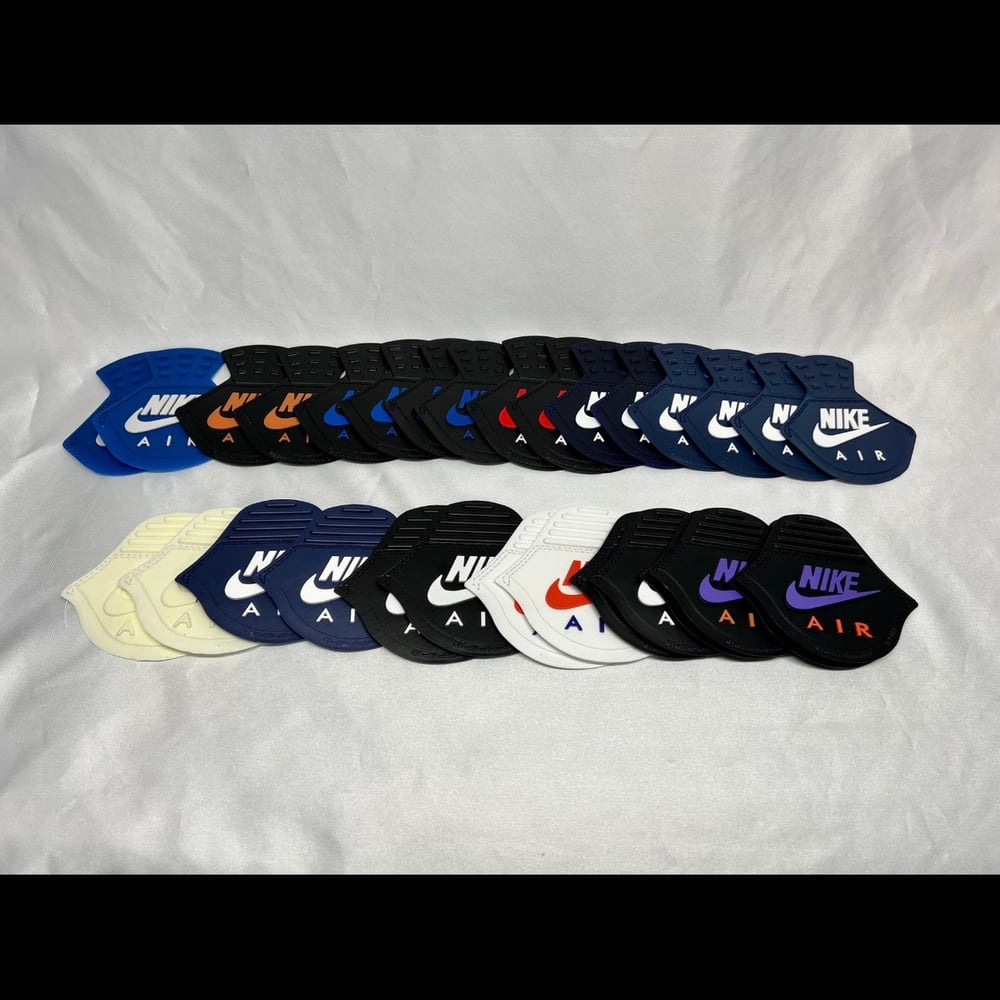 Listed here is a few set of tabs in different sizes that will be made and shipped in a week of giving me the color way you want (unless specific color matching to a particular shoe I don't have is required). You will be contacted in the order that the orders have been placed. You do not need to reach out to me to let me know you placed an order. I will contact you when it is your turn to be contacted.
Pricing is for a pair of Nike tabs (NOT CUSTOM DESIGN TABS) and the simulated stitching work only. No other work will be done or is included with the price listed (i.e. installation of tabs or custom logos on the tabs).
The listing shows the size range the tabs fit. For example, if the listing says " 3's tabs Sz 9-11.5". That means the tabs are for the Jordan 3 and they fit a shoe size from 9 and up to 11.5. All sizing is for mens shoe sizing.
Once you're order is placed please be patient and wait to be contacted to see what color way you want the tabs made in. If you are requesting a specific color way to be color matched and I do not have the shoe you must provide the shoe to do the color matching. The shipping cost paid on the site when you place your order will cover part of the return shipping for your shoe and tabs but the full balance must be paid before your shoes and new tabs ship back. The cost of shipping any shoe to me is the responsibility of you, the customer. Once your return shipping balance is paid in full you will receive tracking information for the return shipping of your shoe and tabs. Please note, color matching takes time so your lead time will no longer be a week because I will have to wait to receive your shoe to do the rest of the work and color matching can be very time consuming if you want the color to be as close as possible.
ALL SALES ARE FINAL. By placing an order for this item online you agree to the terms of this product and that is absolutely no refunds, returns or exchange's. It is the customer's responsibility to know what they are purchasing, how to install them properly or have someone install them who knows how to do it properly.