Black Mamba 3 swap.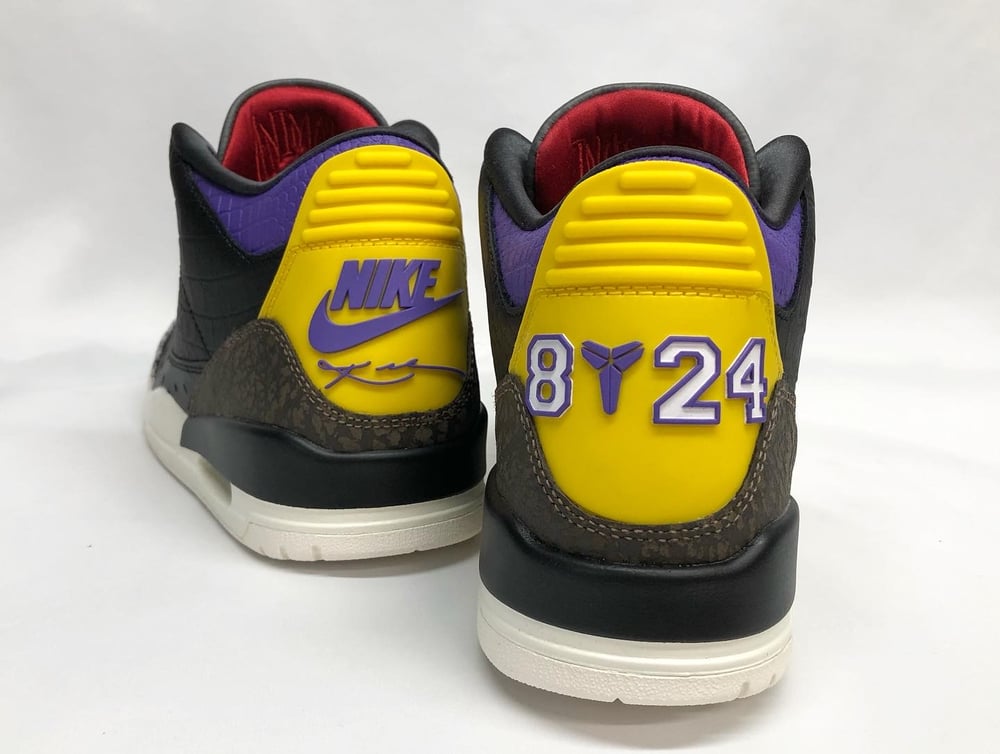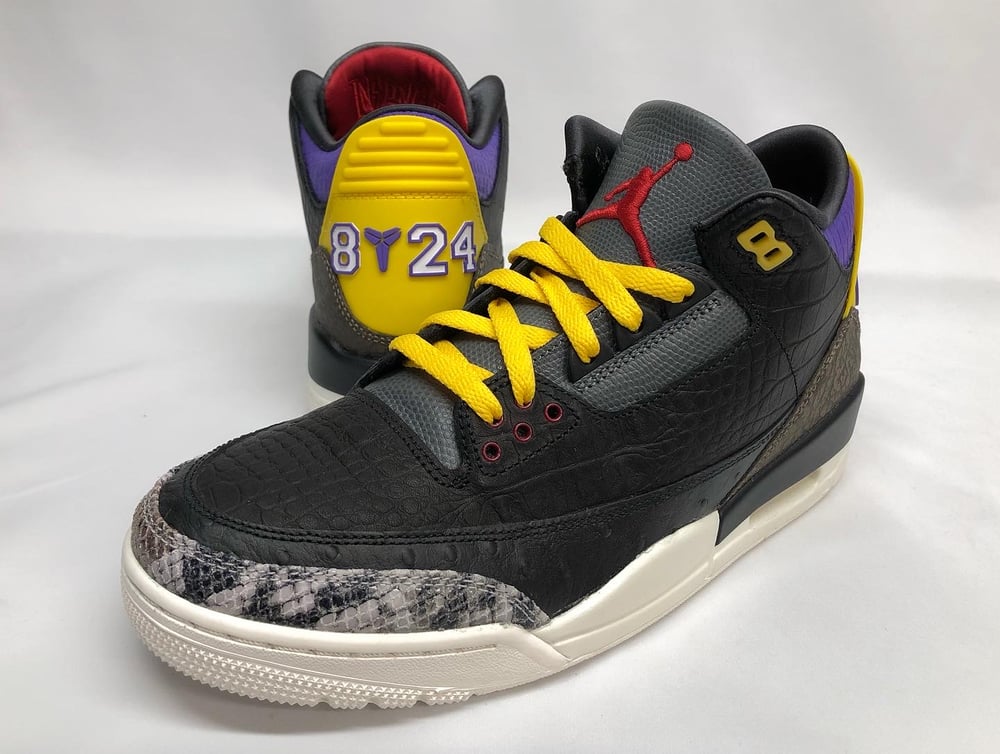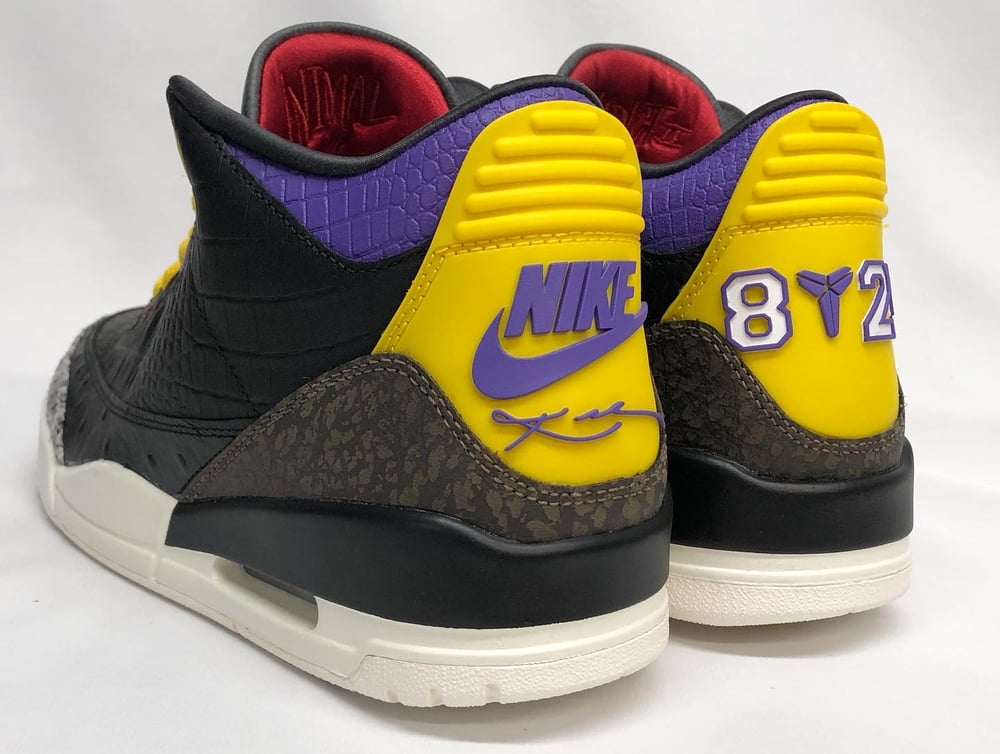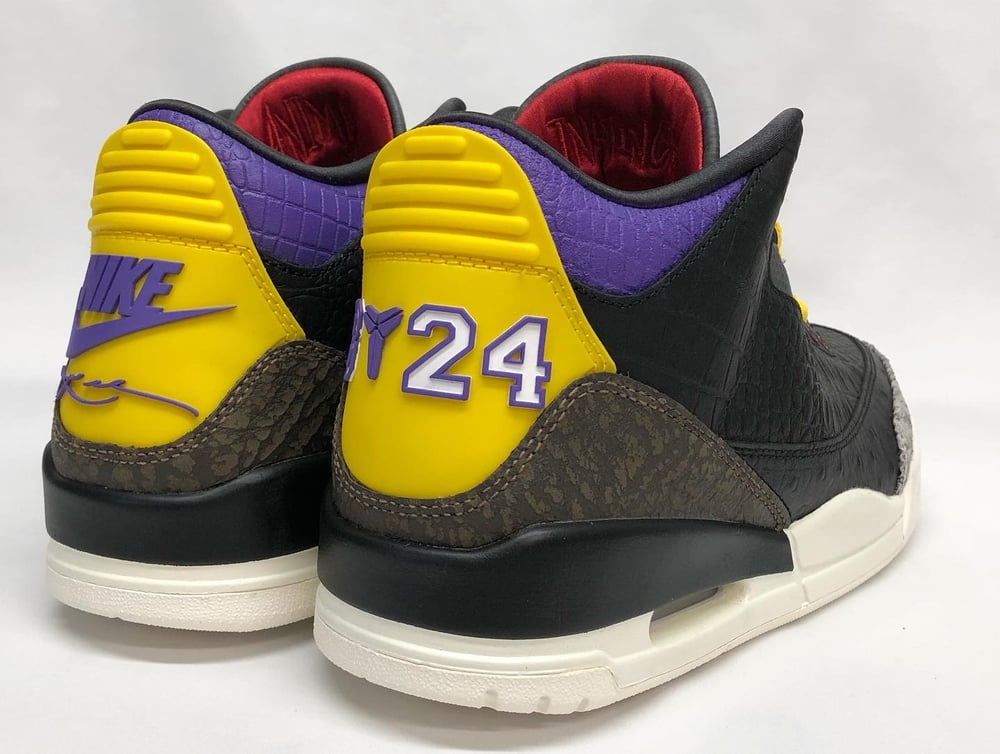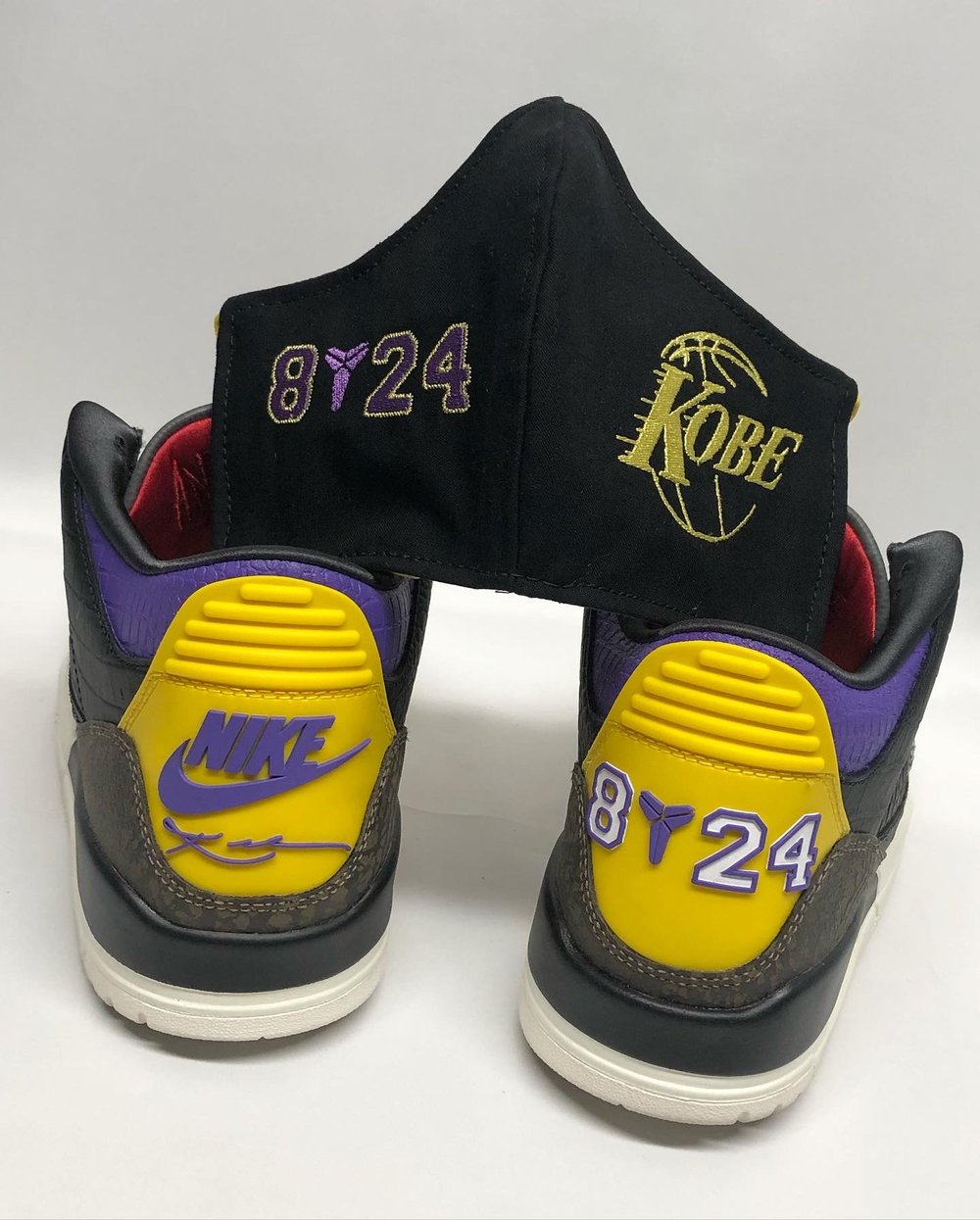 Want to have a pair of Animal Instinct 2.0's turned into "Black Mamba 3's" like the ones pictured above?
This option here is for you!
Work included - Custom tabs made and installed for your pair, collar on the upper painted to purple from green, and installation of the stock yellow laces included with the shoes. *Laces will not be installed if not included with the shoes. Custom Kobe & Gigi insoles. Custom made Lakers sneaker travel bag. Includes (for those who choose to accept it) a custom made and embroidered matching Kobe mask as well. Being that we are in different times a free "Covid" mask can and will be included if you want it.
Pricing does not include any shipping or the return shipping cost once shoes are completed. The shoes are NOT included with the service. YOU must provide the correct base shoe requested to be swapped. Tabs must be the designs (logos) mentioned or pictured above and how they are pictured above. I will it alter the tabs or installed them in the opposite sides. All shoes MUST be done the way they are pictured above. If you want anything different, DO NOT PURCHASE A SPOT. Shoes must be in DS or VNDS condition and MENS sizes listed here only (nothing under size 8 men's) 8-8.5, 9-11.5, 12-14 and 15-18, I will not "re-swap" a pair if you already had any tabs put on them or they have been worked on in any way (ie started to remove the tabs) and lastly I will not install another tab makers tabs.
No, you CAN NOT buy my tabs, the tabs will NOT BE SOLD period!
Installation work lead time is about 4-6+ weeks from the date of receiving the shoes (if the tabs are made when shoes arrive). It does NOT mean transit/travel time is included in that lead time. Please note that all times are ESTIMATED times, so the wait could be less or more. All tabs are made to order per pair and the tabs take about a week to two to make so please keep in mind that some of that lead time is to make the parts to be installed in the shoes. Only 1 pair will he worked on at a time so keep that in mind when placing your order. If you are the 7th spot you will have to wait for 6 other pairs to get done before you will get an email to send your shoes. Keep that in mind!
Once an order is placed you will be contacted with the address to send shoes IN THE ORDER THAT ORDERS HAVE BEEN PLACED. ***If it is not your turn to send your shoes in you will not get an email with a shipping address until your spot comes up so the wait to send your shoes in can be up to a few weeks depending on your spot in line.
YOU DO NOT NEED TO SEND ME AN EMAIL SAYING YOU PLACED AN ORDER! Send me and email saying you placed an order will not make your spot come up faster. You do not need to comment on social media or send messages saying you placed an order either. That as well, will not make your order get done faster either.
By purchasing the service you will be locking your place in line to have the service done when your spot in line comes and not before (you can't pay extra to have them done faster or first). Emailing me that you placed an order and asking where to send the shoes will not get them done faster (as noted above).
By placing an order for this service online you agree to the terms of this service and that is absolutely no refunds, returns or exchanges PERIOD unless YOU place an order for the incorrect service, then you can notify me via email that your order is to be canceled and you will be refunded minus a 25% inconvenience fee and you agree to that fee by placing any order on this site.
Once completed return shipping must be paid within 1 week (7 days) or the shoes are kept and forfeited as payment for the inconvenience and I am allowed to do with the shoes as I please.